Training simulators
We make it possible to realistically learn and experience the performance and operating comfort of your machines with our simulators.
Real machine experience
With our training simulators, you can teach brand-specific features of your machines in the shortest possible time. For training or marketing purposes, we link the real series operating elements and controls with a 3D interaction in realistic application scenarios.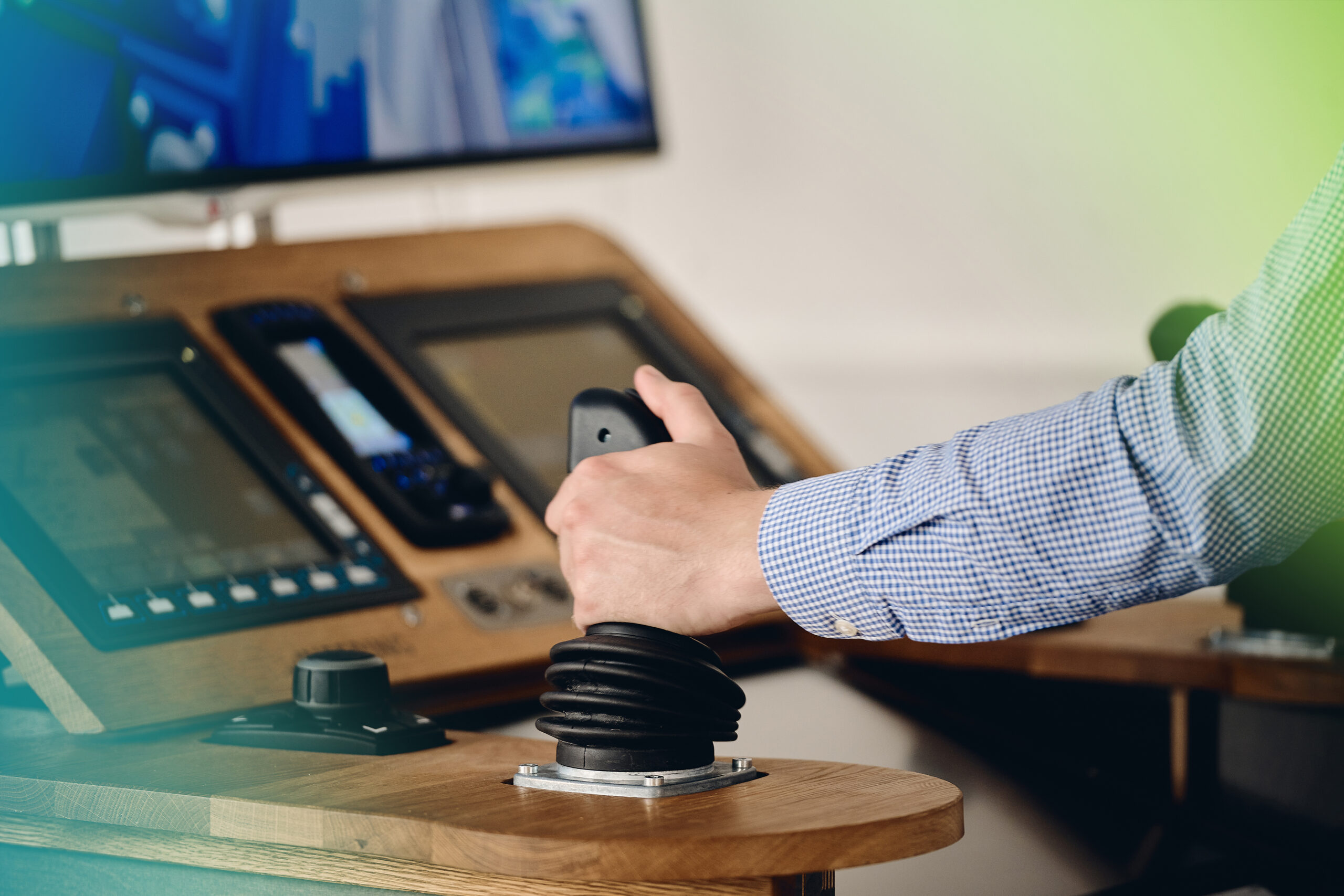 Intuitive operating concepts
The operating elements and controls of our training simulators are taken from your series machine. From menu navigation to movement behaviour, the simulator realistically reproduces your machine.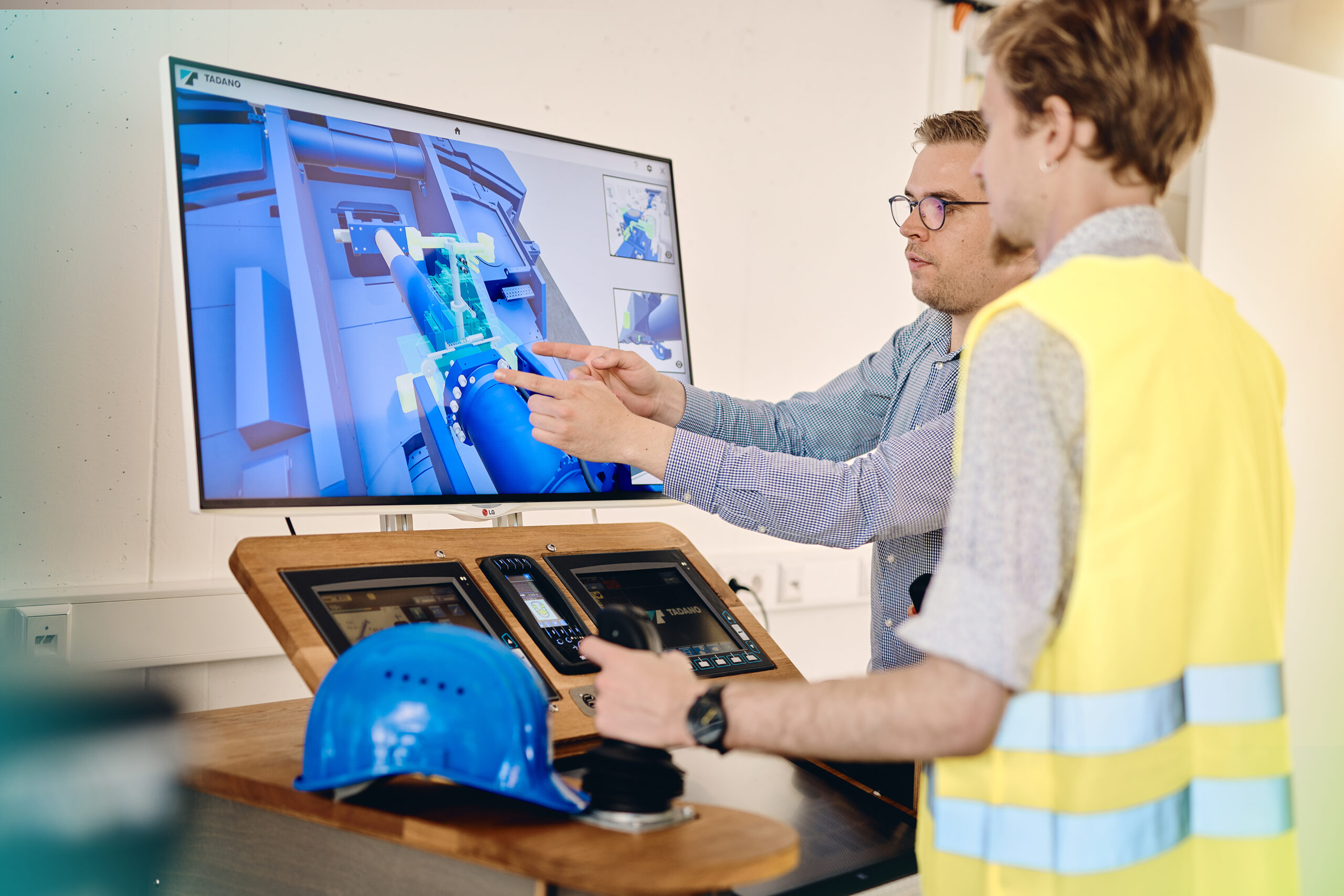 Realistic 3D representation
The core of our training simulators is an attractive 3D representation in an interactive learning environment – to teach the operation of your machine functions in the shortest possible time.
More Features
Several machine configurations
With a training simulator, you can demonstrate different series and configurations of your machines to your customers. You can easily switch between different configurations.
Machine-specific learning scenarios
Our simulators offer the possibility of specific learning scenarios to achieve optimum utilisation of your high-performance machines. These can range from standard operating situations to individual use cases.
Process simulation
For processing machines such as combine harvesters, the training simulators are supplemented with specific process models. This enables the rapid teaching of modern assistance functions and the simultaneous acquisition of expert knowledge.
Mobility
Our simulators are characterised by a compact design and allow for quick transport between locations. After delivery, they are ready for use within a few minutes.