Electrical planning, wiring & switch cabinet construction
Based on your ideas, we plan and wire powerful systems, manufacture reliable switchgear and install your customised control cabinets.
Cross-team project implementation
We offer you complete automation from a single source. By working on interface topics such as safety, operating and drive concepts together with our team, you benefit from smooth commissioning.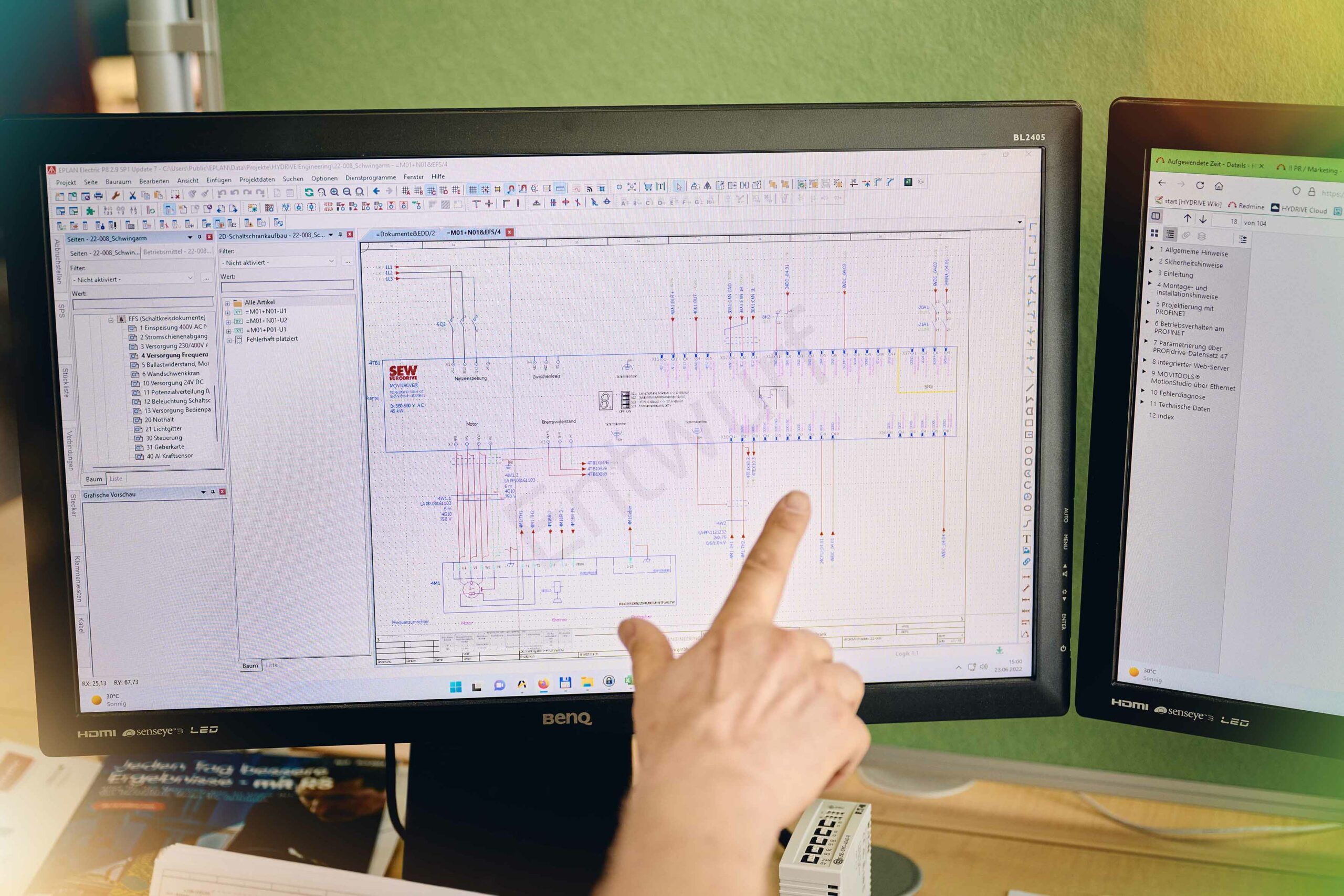 E-planning and wiring for plants
Using EPLAN or WSCAD, we design e-plans, control cabinets as well as parts lists, take over the delivery and wire the control cabinets in your plant if required.
E-planning and cable harnesses for mobile machinery
We design and install protected cable harnesses with sealed plug connections to reduce vibration loads, contamination and assembly costs.
More Features
Functional Safety
In accordance with the Machinery Directive and ISO 13849, we design the necessary safety functions with suitable sensors, controls and actuators. We calculate the probability of failure using the SISTEMA software.
Electrical test
If required, we can carry out an inspection of your electrical system in accordance with ISO 60204, VDE 0701, VDE 0702 and VDE 0113.