PLC & HMI programming
Through the object-oriented architecture of our software framework for the development of PLC and HMI codes, we shorten the realisation time and increase the flexibility and reliability of your machine automation.
Your customised automation technology
We programme machine controls and user interfaces based on your requirements. We develop risk assessments, safety, drive and operating concepts in close consultation with our customers. You integrate customised process automations faster and more cost-effectively – even without programming knowledge.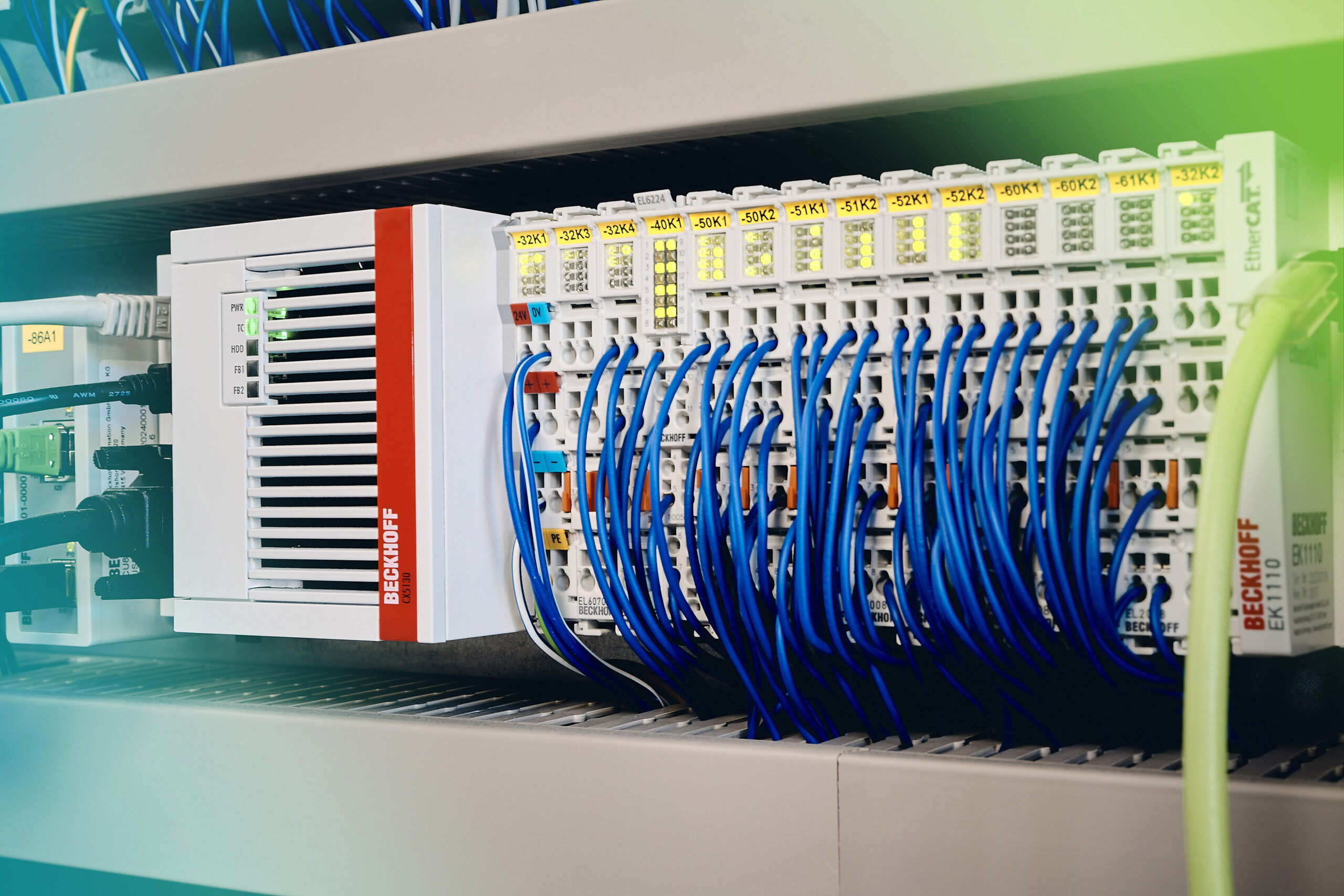 Controls for systems
We use the PLC/HMI development environments TwinCAT 2/3 (Beckhoff), IndraWorks (Bosch Rexroth) and TIA Portal (Siemens) as well as the hardware-independent HMI development environment PROCON-WEB (Weidmüller GTI) according to HTML5 standard.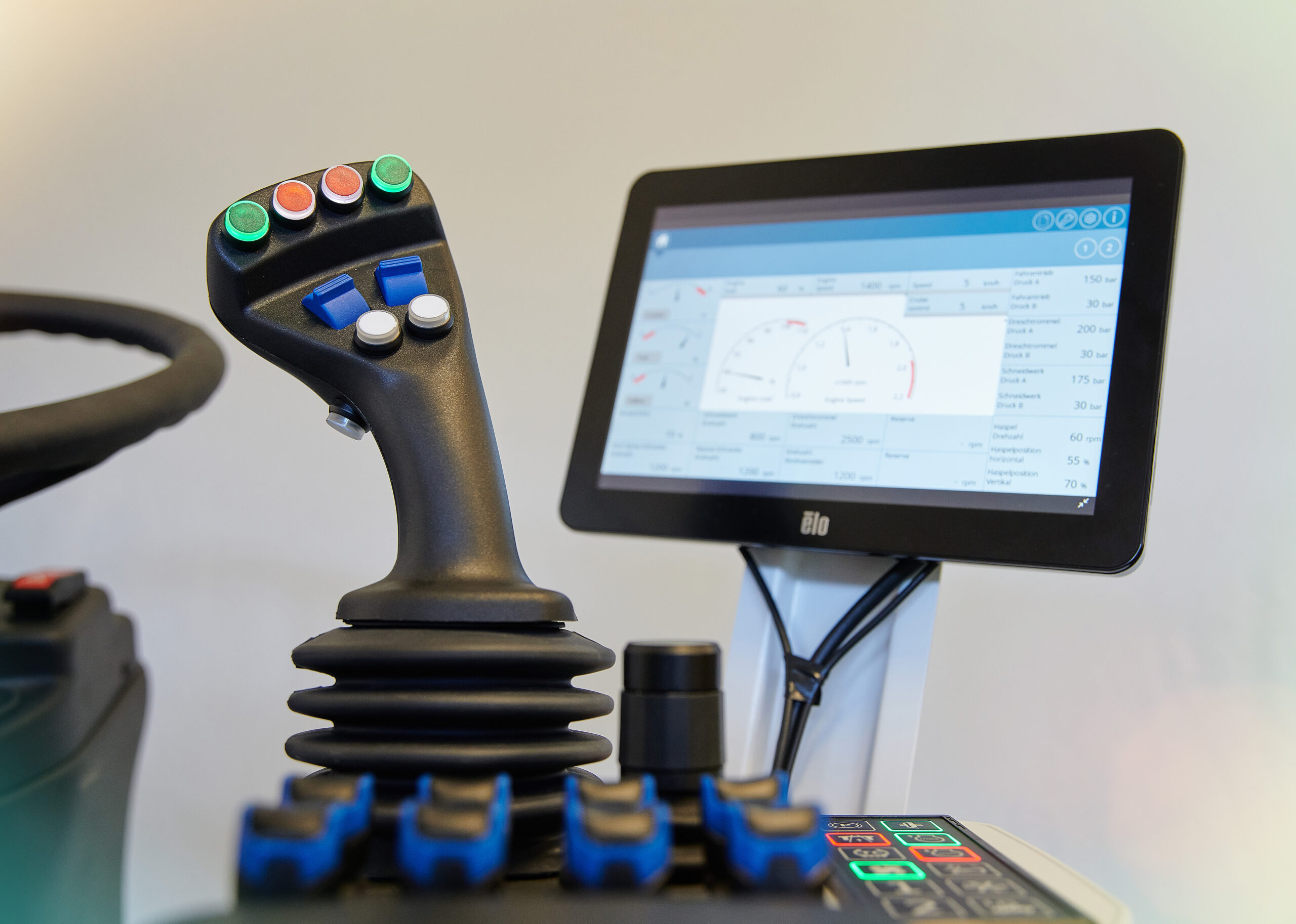 Controls for mobile machinery
We use hardware-independent development environments such as CODESYS, C, SCADE or Qt for mobile-compatible, robust control units, for example from STW, IFM, B&R or LIEBHERR. These usually communicate via CAN J1939, CANopen, ISOBUS or LiCAN with displays, other control units or fleet management systems on the Internet.
More Features
Short development processes
The control framework not only enables us to quickly program control and HMI functions. You can also get an impression of machine functions and operations with early tests using plant simulations.
Safe machine control
In accordance with the Machinery Directive 2006/42/EC and the harmonised standard DIN EN ISO 12100, we prepare a risk assessment for your machine and evaluate it together with your team. If required, we define further necessary safety functions and carry out the corresponding safety software development process.
Simple self maintenance
In the event of faults in the control system, you can solve problems more quickly with the help of our customised service tool. Simply carry out manual commands yourself or enter your observations into the helpdesk ticket system so that you can receive direct support from our specialists.
Immediate remote maintenance
You receive VPN-secured remote maintenance access for the controls and user interfaces. New features and upgrades are transmitted directly so that your technology is always up to date. Your benefit: This practical support saves you long travel times, costs and your production can be quickly resumed.